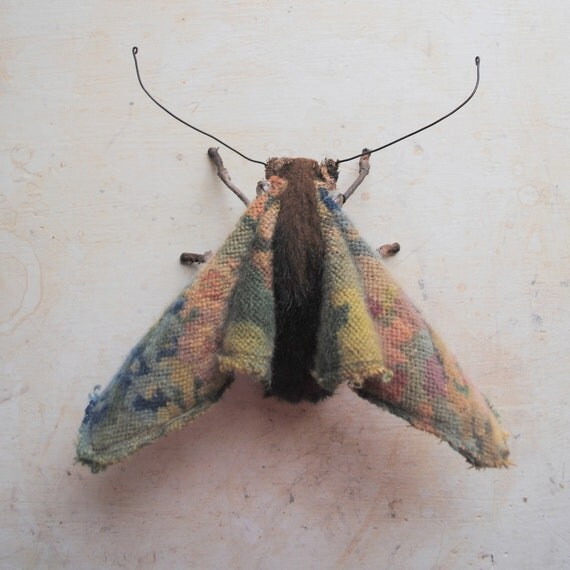 Picture borrowed from MisterFinch's shop on Ebay. I own nothing!
Oh,
this
really gives me serious cravings. MisterFinch is so talented! My favourite is possibly the moths, but it's really hard to decide... I love how textiles with patterns and textures that normally wouldn't end up on animals fit in rather nicely, and makes it all comes to life. You almost expect this moth to fly away if you swat you hand, don't you? Don't mind the flowery woven wings...
In other news, I have started my monster semester. Currently, I am so happy I got some of the old UFO:s done before because I'm studying until my eyes bleed. No, I'm not. But it feels that way. It'll problably take some time to get used to...
Not that this stopped me start up a new sweater, a red and black striped one that I am already (I have knitted about 10 cm) really confident I am going to look smashing in. I will get back to you about that one, and belive me I will because I'm kinda winging this one so it will be some bumps in the road to come...